Mira Mesa, CA Search Tools
You found the right website if you are searching for homes for sale in Mira Mesa CA. Our website has EVERY Mira Mesa home for sale in CALIFORNIA listed in SANDICOR.
Mira Mesa is actually a very large suburb of San Diego. It's found about 18 miles to the north of the downtown area and just north of the Marine Corps Air Station Miramar. The area is full of things to do and has a deep military history. It was actually founded to support the U.S. Naval Air Station found to the south.
Scofield Realty, Inc
Mira Mesa Real Estate Agents
Contact Us Today to Get Started!
Mira Mesa Home Buyers
If you are a Mira Mesa home buyer, our foremost goal is to provide you with exceptional customer service. Our goals are to help you purchase the right home, make sure you don't miss out on any homes that meet your needs, and make sure you don't pay too much for your next home. Please utilize our Mira Mesa real estate expertise to make your home search and buying experience as stress free and rewarding as possible.
Search Mira Mesa Homes
Sell my Mira Mesa Home
If you considering selling your Mira Mesa home, we utilize the latest, cutting-edge, real estate marketing tools to expose your property to the widest range of potential buyers. We are here to get your house aggressively marketed to sell as quickly as possible and for the best price! Our goals are to help you get your Mira Mesa home sold, put you in the strongest negotiating position as possible, and to make it easier for you and reduce surprises.
Get My Mira Mesa Home Value
Mira Mesa Real Estate for sale
Over the years, Mira Mesa has grown into one of the largest communities in the San Diego area. The population is now over 80,000 residents and major companies, such as TelCentris, Qualcomm, Sony Online Entertainment, Gen-Probe, Texas Instruments and Vulcan Materials Company all have established headquarters in the area.
Living in Mira Mesa
With a location just 18 miles to the north of Downtown San Diego, Mira Mesa provides all the amenities of the bigger city without the need to live downtown. Plenty of shopping, dining, entertainment and activities are found throughout Mira Mesa. Residents also enjoy easy access to all San Diego has to offer, highly rated schools and affordable housing options.
Scofield Realty, Inc
2041 Oliver Ave. San Diego, CA 92109
Mira Mesa Homes for Sale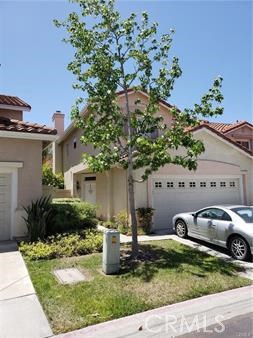 $699,000
ACTIVE
9471 Compass Point Drive Mira Mesa, California
4 Beds 3 Baths 1,726 Sq Ft
$605,000
ACTIVE
8333 Ivory Coast Drive Mira Mesa, California
3 Beds 2 Baths 1,008 Sq Ft
$579,000
PENDING
11456 Vela Dr. Mira Mesa, California
3 Beds 2 Baths 1,456 Sq Ft